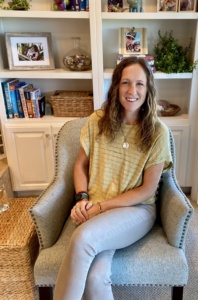 I help busy moms DITCH mom guilt, UNCOVER their purpose/passion, and ROCKmom-life through PLAY!
I love helping moms navigate that weird transition period when they go from full time "mom-ing" to finally having a chance to come back up for air and be their own person! There is nothing better than helping moms figure out what lights them up and how to actually make that happen! The results are amazing as that new energy cascades into and brightens up all other areas of their lives.
I know how strange, hard and confusing it can be and how sometimes it's just easier to stay stuck or in the status quo, than to actually dig into making changes. That's why I offer a free mini coaching call for all moms! Whether or not we work together now, you will leave this mini session with a solid understanding of your overall wellness and a clear path to get started!