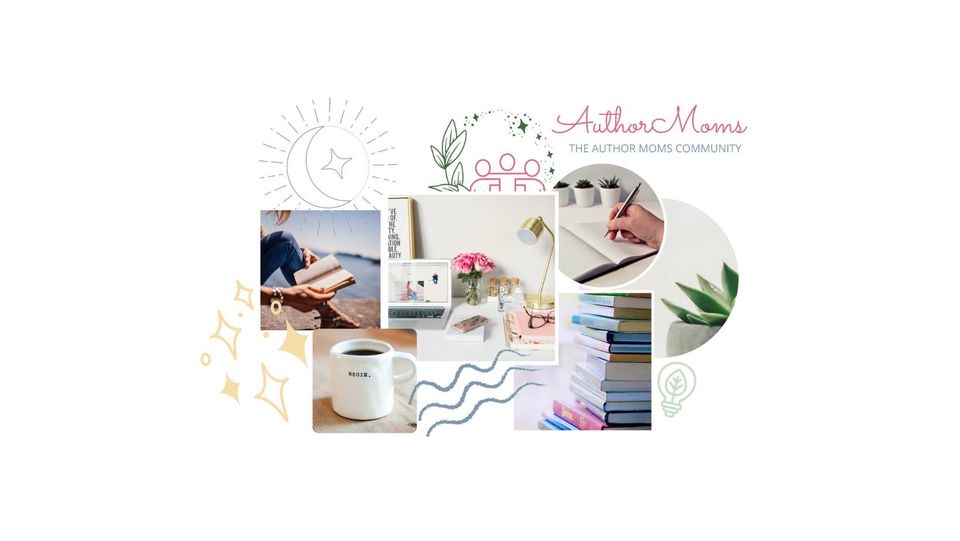 Author Moms Monthly Meetups (Virtual)
Are you a writer or writer-in-the-making? Come join us at Author Moms! We meet virtually each month to connect, support and inspire fellow writing moms! We have authors across all genres and levels of experience- including seasoned, award-winning authors of multiple books to writers just starting out. Come play!
October 2
November 6
December 4
January 8
February 5
SUN SEPT 3: Book Signing & Launch Party at Diesel Bookstore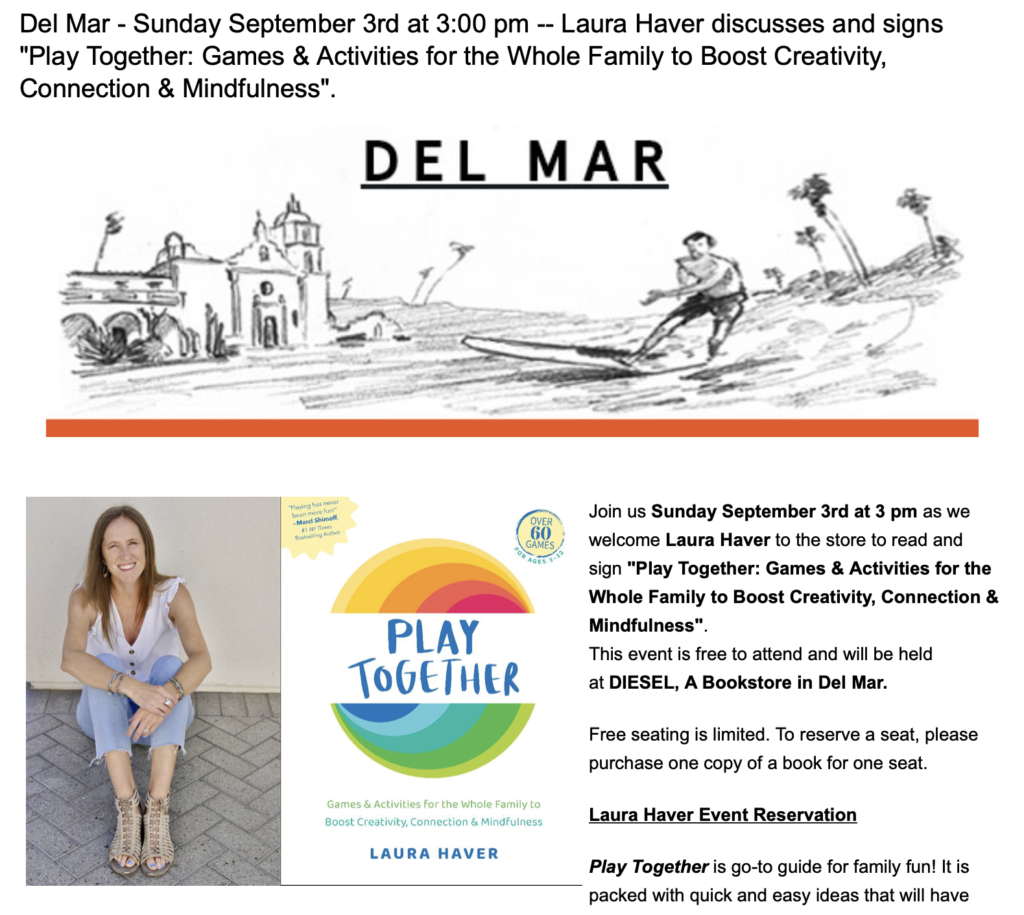 Click here to register & for more details! The event is free, and if you'd like to reserve a spot, as its limited seating, you can register/buy a book (which supports me and my favorite local indie book store)! Thanks.
Where they are in Del Mar: Del Mar Highlands Shopping Center | 12843 El Camino Real Suite 104, San Diego, CA 92130
Let's Play Together! Author Meet 'n Play