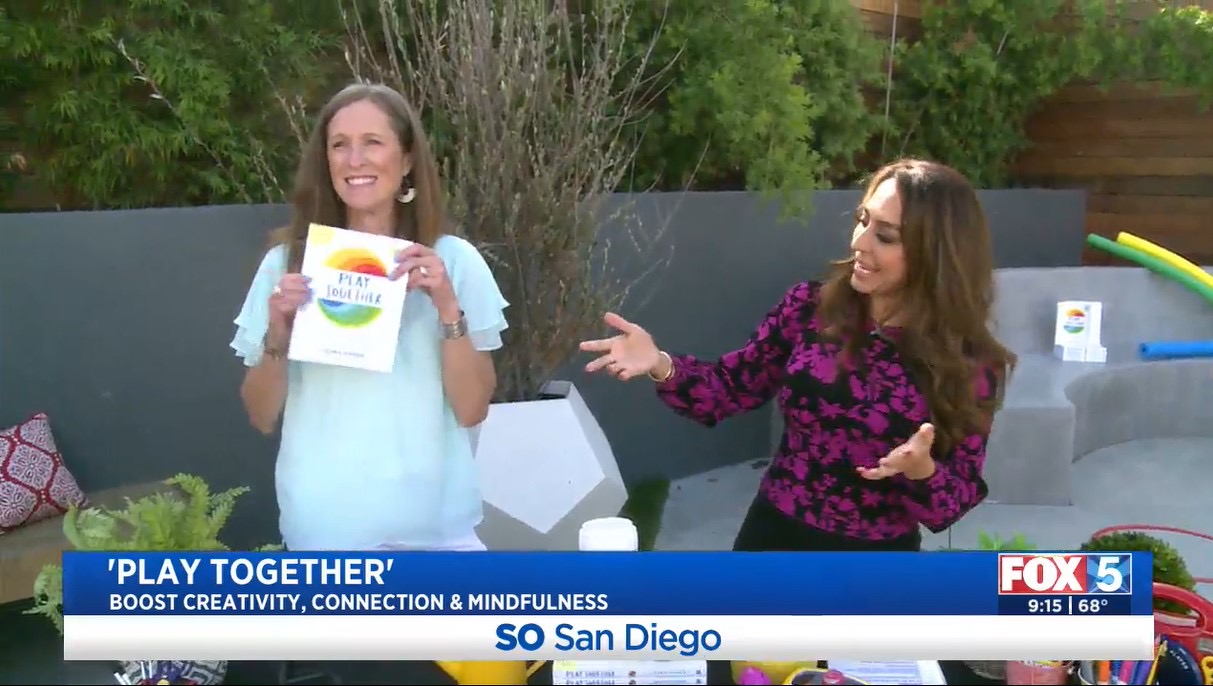 LAURA HAVER is on a global mission to inspire people of all ages to live more playful, vibrant and fulfilling lives.
She is an expert in play, happiness and communication and joyfully shares her expertise as a life coach, author, speaker and athlete.
She has been featured in various media and would love to come share with your audience.
Reach out here for media and event requests.

Play Together on Fox5
Laura & Shally talk about the importance of play for kids and adults as they highlight and even play (!) some games from Laura's book, Play Together.
Sanity Savers for Restless Families
Articles & Expert Features
Get Fit Now: Back to School Mindfulness Tools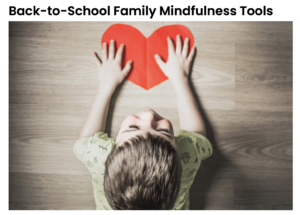 I love finding fun ways to teach kids mindfulness skills.
They are so important, but are especially useful at the start of a new school year with so much in flux.
Parents Magazine: The Best Backpacks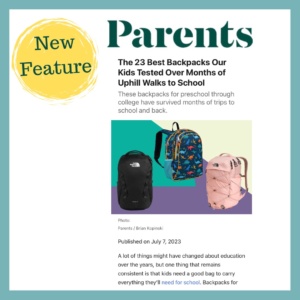 I never realized I had so many opinions on backpacks until Parents reached out!
Shape Magazine: The Best Exercise Dresses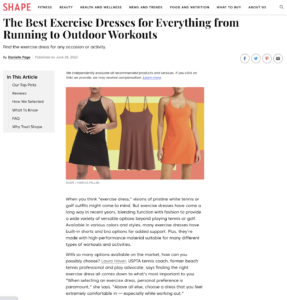 Why not be comfortable and feel good when you play?!
As a former pro athlete and coach, I've had a lot of experience with workout clothes!
SD Voyager: Daily Inspiration- Meet Laura Haver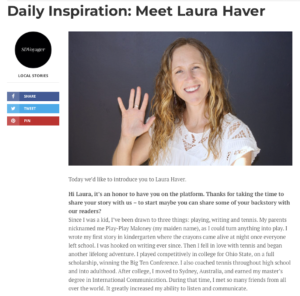 It was so much fun connecting with SD Voyager for this daily inspiration feature.
Play Together Reviews & Features
A lovely review of Play Together from She Scribes…
"Play Together is a paperback book chuck full of fun ideas that I have never heard of before, and trust me, I am always on Google and Pinterest looking for ideas to do with my "work kids."
I love that the games and activities are easy to do and understand, and require very little supplies, if not at all."
"I have several pages in this book "dog earred," and I'm not even done reading from cover to cover yet. I found so many ideas to use with my "work kids." This book is going to be a huge help for me this upcoming school year.
As a parent, I see a lot of value in this book. I wish I had something like this when my kids were little. It would have helped me keep my own kids happy and engaged."
Pro Beach Tennis Features
Playing Beach Tennis on the Today Show with Meredith Viera & Ann Curry!
Beach Tennis USA on CBS
Beach Tennis & The Maloney Sisters
Beach Tennis San Diego Smash
Beach Tennis USA National Champions
Beach Tennis Highlight Video